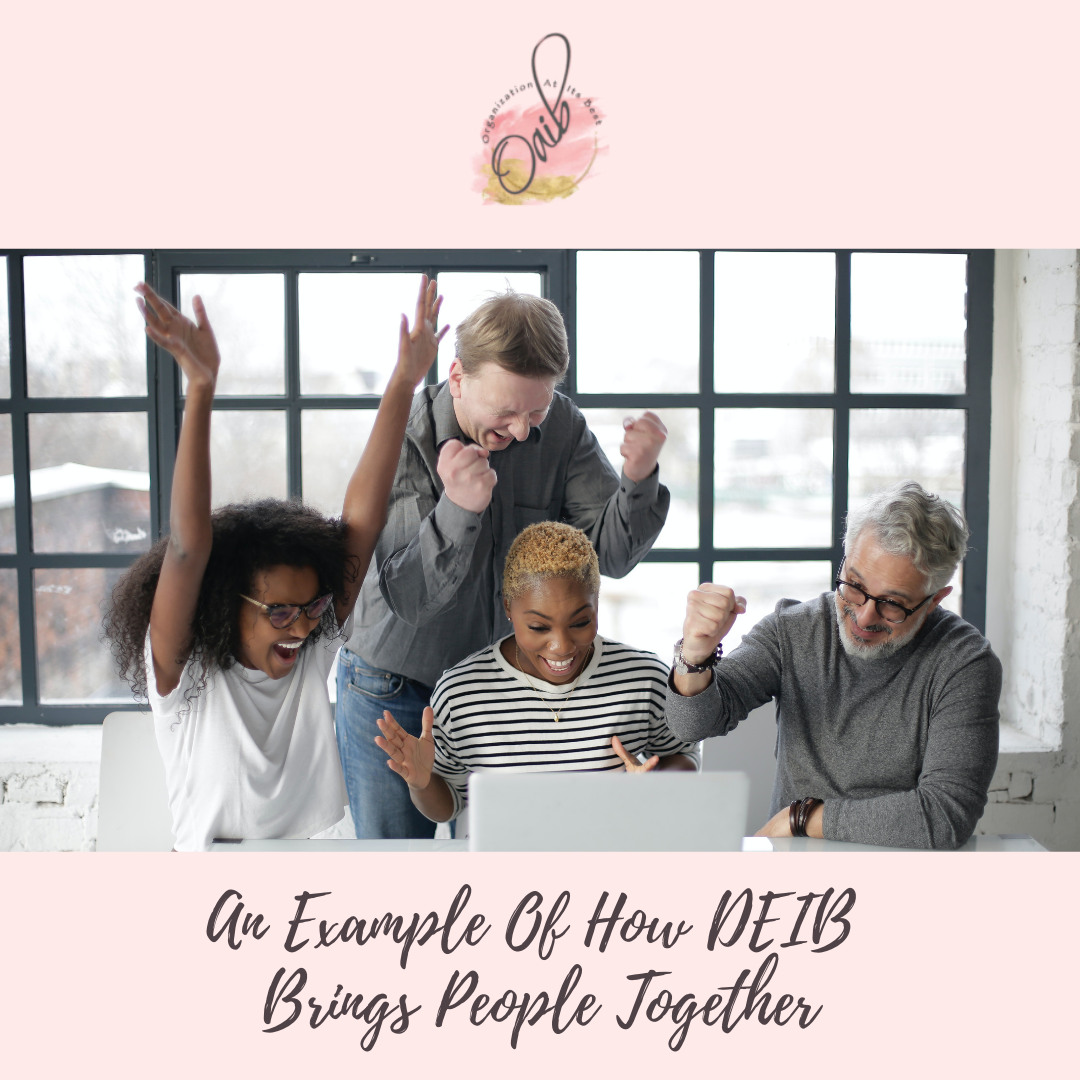 MAY 1, 2023
An Example Of How DEIB Brings People Together
In case you believe the argument that DEIB programs are racist and intended to divide us, here's a real case study that illustrates how DEIB brought people together, created understanding of different perspectives, and increased productivity.
The Executive VP of a global non-profit came to us with a problem. While the organization was able to recruit great talent, they struggled to attract and retain diverse staff and leaders who understood the lived experiences of a global workforce.
The organization's leadership team was overwhelmingly white and female, and there was a lack of diversity in hiring and promotion practices.
To start, we conducted a comprehensive DEIB assessment and analysis of culture, policies, and practices.
This honest look uncovered aspects of their recruiting and employee policies that contributed to the issue.
We held discussions, creating spaces for staff who had never spoken up to speak their truths.
We helped stand up a DEI workgroup, so marginalized employees had a voice.
We coached the leaders to listen first.
We trained many people on empathy, communication, and unconscious bias.
We helped develop initiatives aimed at increasing diversity in hiring and promotion practices.
We provided resources and support programs.
We helped create employee resource groups, mentorship, and sponsorship programs for People of Color and employees from underrepresented groups.
And over time, it began to pay off.
Engagement increased.
Trust was built between staff and leaders.
And yes, diversity hiring increased.
It's true that some employees were skeptical, or scared, and felt that DEIB initiatives would only serve to divide the organization.
I'm not saying it was easy. It was, and continues to be, a lot of work.
However, as the various groups began meeting and sharing their experiences and perspectives, they found that they had more in common than they had realized.
They all cared deeply about the organization's mission and success and wanted to make it a more inclusive and welcoming place for everyone.
If you're in a workplace where DEIB programs are viewed as a threat, rather than as an opportunity to grow and create a more equitable workplace, reach out. We can help.