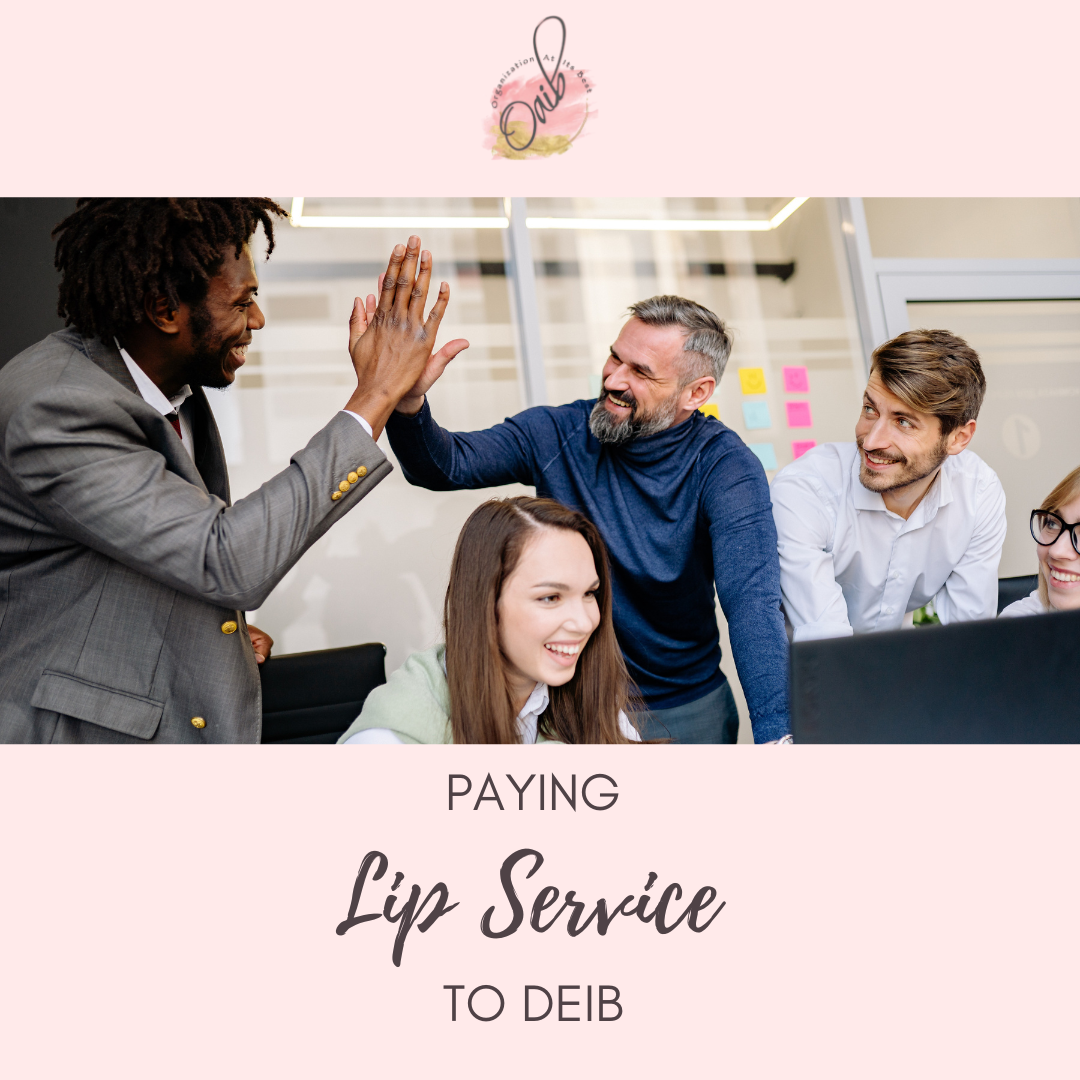 JULY 12, 2022
Paying Lip Service to DEIB
Do you now or have you ever worked for an organization that simply pays lip service to Diversity, Equity, Inclusion & Belonging?
You know this is true when leaders are saying all the right things – that they value diversity for example – but they aren't actually changing the organization's power structures or their own behaviors – to make the workplace more equitable.
So, what's the difference between simply paying lip service to DEIB and an actual commitment to equity?
Good question!
It comes down to the difference between doing and being.
Building a culture with equity baked into its DNA can't be done if you're approaching it as one more thing to do.
Organizations paying lip service often have DEIB "initiatives" or "programs." This kind of thinking is "doing" and not "being."
If you're committed to equity, DEIB will be baked into your business strategy, a part of your "why," and included in your reason for being.
Some organizations we work with show up with a "check the box" mentality.
Maybe they provide a one-off training but not enough to see behaviors change.
Maybe leaders say, "our staff needs DEIB training, but I'm too busy to attend."
Maybe managers aren't aware of the impact their words and actions have on People of Color.
Maybe, when an issue is escalated to HR, no one holds individuals accountable for bad behavior.
Maybe the makeup of leadership doesn't represent the constituency the organization serves.
All of this causes resentment because it's seen for what it is…nothing more than lip service.
If you are truly striving to build equity in your organization, you recognize that DEIB is a journey.
You hold yourself accountable.
You track change and continually improve over time.
You have difficult conversations.
You're vulnerable enough to say, "I'm OK with not knowing everything, but I am excited about learning more about my own blind spots and co-workers' lived experiences."
You're unafraid to seek counsel or coaching because you know you can't do this alone.
If you want your organization to do more than pay lip service to DEIB, take a deeper look at how we can help.