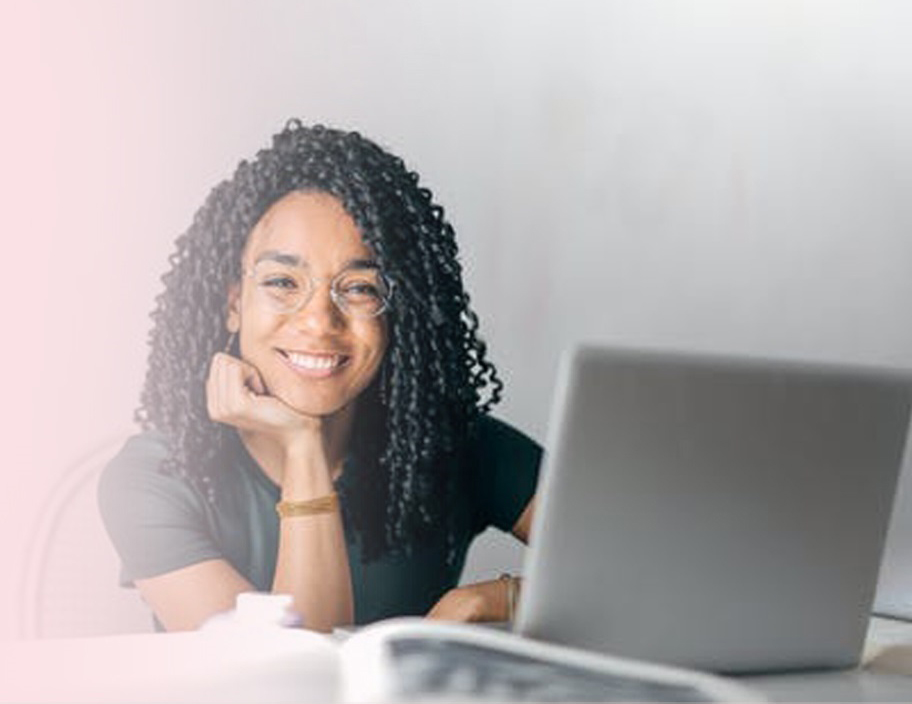 SEPTEMBER 14, 2021
Racial Equity Bootcamp Press Release
Organization At Its Best, Inc. Expands the First Online Training to Address Racial Equity Across the Entire Employee Lifecycle
With the Racial Equity Bootcamp, organizations and individuals can now more easily and effectively create a high-performing culture driven by a deep sense of belonging and respect.
Baltimore, MD (September 14, 2021) — Today, Organization At Its Best, Inc. (OAIB) announced its expansion of the Racial Equity Bootcamp, the first online training to address racial equity across the entire employee lifecycle, helping employees and organizations be more competitive by incorporating equity into every aspect of their organization's culture.
"As the workplace becomes more diverse, Diversity, Equity, Inclusion & Belonging (DEIB) is swiftly becoming recognized as a competitive advantage, a must-have to attract top talent and mitigate risk," said OAIB CEO and Racial Equity Bootcamp creator Tawana Bhagwat. "The Racial Equity Bootcamp helps organizations shift from seeing DEIB as a separate initiative to a way of operating."
The online training program, available to both individuals and organizations, now includes 20 self-paced modules (covering a racial bias curriculum), 20 knowledge checks (including an organization racial equity assessment), over 150 resources, individual action plans, live coaching sessions, and a certificate of completion, worth up to 12 Professional Development Credits (PDCs), from the Society for Human Resource Management (SHRM).
Level 1 training topics include self-awareness, ownership of DEIB, racial equity, recruitment and onboarding, development and retention, data and analytics, policies and procedures, compliance and risk mitigation, performance management, high performing teams, accountability and allyship, the DEIB value proposition, and action steps to turn an initiative into a culture. Level 2 topics include bias and discrimination against Asians, LGBTQIA+, disabilities and religion, how to identify and address inequities, building accountability, making recommendations, and creating change.
Features and benefits include the ability to establish a baseline, to identify training gaps between how policies differ from employee's actual behavior; training for leaders, to create and maintain diverse teams capable of delivering high performance; training for employees, to align people's actions with policies, helping all employees feel safe; risk mitigation tools, to identify and reduce legal and compliance risks, ensuring policies are fair and equitable; and expert recommendations, so participants can advance at their comfort level and not feel forced to engage in groups until they're ready.
The Racial Equity Bootcamp helps organizations create high-performing cultures that excel because of their commitment to racial equity. Learn more at www.OAIB.org/bootcamp.
About Organization At Its Best, Inc. & Tawana Bhagwat
Organization At It's Best is a full-service Human Resource and Executive Consulting firm helping private, non-profit, and public sector organizations create committed, effective, and sustainable cultures distinguished by a deep sense of belonging. We guide clients through the full range of Human Resource issues, using the lens of equity. Learn more at www.OAIB.org.
Along with over 25 years of HR and DEIB experience, CEO and Founder Tawana Bhagwat brings a no-nonsense, straightforward, engaging style, and the lens of equity, to her work as an organizational consultant, trainer, and coach. Among her many philanthropic and community contributions, Tawana is the Chairwoman of Associated Black Charities in Baltimore.