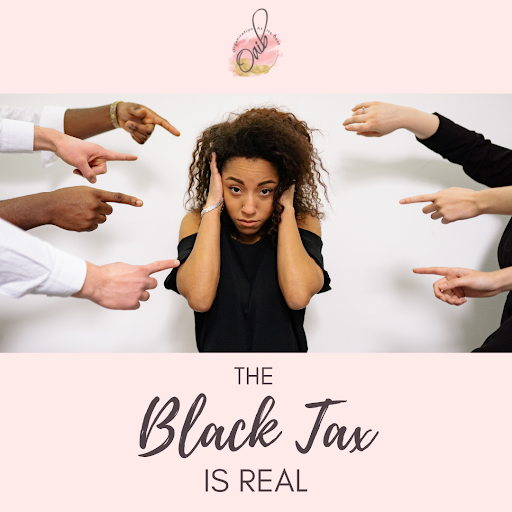 FEBRUARY 2, 2022
The Black Tax is Real
Years ago when I was a young engineer, I gave the biggest presentation of my career to a room full of White men. I was the only Black engineer and woman engineer on the team. I had to kill it, not just for myself but for everyone who came after me.
The night before, I'd stayed up until 4 AM preparing, practicing, improving, and editing my presentation. With a mentor, I had role-played, answering every possible question that might come up. I was over-prepared…and exhausted.
I don't usually sweat, but I was as wet as a sponge when I walked in that room. The pressure I put on myself was almost unbearable.
What is the Black Tax?
Black people have to work harder and perform better than White people, even at regular tasks.
When I walked into that meeting, I was carrying the weight of every Black woman engineer on my shoulders. This is an emotional toll that most people who are not Black don't understand.
In that presentation, I knew if I did anything less than "beyond outstanding," these White men would think less of those who came before and after me for something as simple as a project presentation.
You couldn't have convinced me then that staying up all night wasn't necessary.
That's the Black Tax. It's being exhausted from over preparing. It's constantly being on the defensive just because you are different. It's suppressing your culture, personality, or voice in order to be more accepted. It's when code-switching becomes as natural as breathing. And it's when, deep down, you know that even with all that preparation, it still won't matter!
It's that feeling that we can't do anything right, and if we don't "play our role to perfection," we will be passed over for an opportunity.
The Black Tax is emotionally, mentally, and physically exhausting.
What To Do About The Black Tax?
Even though my presentation went very well, and they didn't ask me half the questions I was ready for, I still went to the bathroom and cried when it was over. After having my moment, I got myself together and walked back to my desk, pretending nothing ever happened. (That too is the Black Tax).
Later, my White colleagues' feedback came in. They said that I rushed through the presentation and talked too fast. They said nothing about the content itself. "Well, they had to find something wrong," I thought to myself.
Whether you're experiencing this phenomenon yourself, or work with Black people who have, you can do a few things to name it and help your organization stop perpetuating the Black Tax.
As a Black woman in today's society, I have to be honest and say that I will probably always feel like I'm not just walking the path but having also to pave the way. The system is built on White supremacy and double standards.
I hope we have an opportunity to name the experience and have our White allies use their privilege to call out this experience and correct it when they or their colleagues tax people of color.
In my story, no one stepped in to recognize or help alleviate the burden of the Black Tax.
I would have had a much easier time had someone acknowledged my contribution, how hard I worked, or how prepared I was.
If you see someone nervous, struggling, or challenged, this could be as simple as reminding them to breathe, giving them your support. Ask how they are doing or if they need anything.
My presentation felt like an examination, not a presentation by a young, rising star. I would have benefitted from someone setting the tone of the meeting with a welcoming and supportive introduction.
I would have benefited from an honest interest and useful feedback at the end of my presentation – particularly on the content and not just the style.
It would have been wonderful to hear someone say, "How can we support you?" or "What do you need to complete the next steps?"
As for me, I no longer pay the Black Tax. I am a high-performing contributor who has earned her seat at the table. I no longer take on other people's tasks or baggage. I push back when I see, hear, or feel inequities suffered by People of Color. I am 110% committed, bringing my "A" game every single day and delivering with excellence because that is who I am. That is who we are.
If you're a White ally, I encourage you to look for opportunities to amplify the individual, not as a minority, but as a contributor. As taxed as you are these days, just know that your Black co-workers are coming to work every single day with an extra tax, the Black Tax.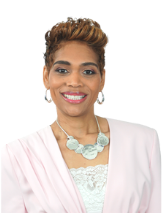 Organization At Its Best Founder and Chief Executive Officer, Tawana Bhagwat, has more than twenty-five years of experience directing Human Resource administration, change management, learning and development, facilitation, DEIB, and executive coaching.