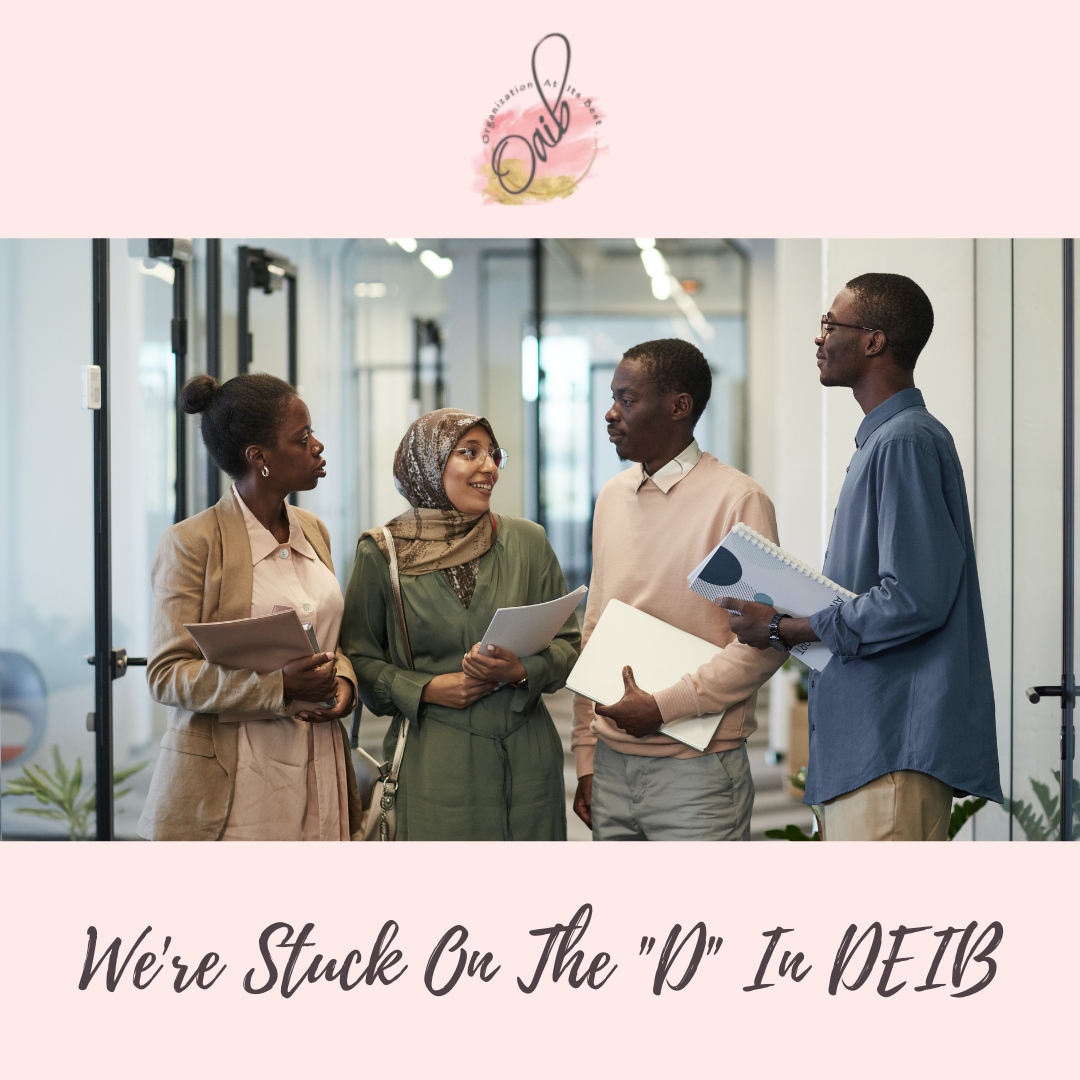 MARCH 16, 2023
We're Stuck On The "D" In DEIB
Many organizations who say or even think they are implementing DEIB are too focused on "diversity" when they should be paying attention to equity.
As a DEIB consultant, I hear a lot of talk about organizational targets to hire or promote more women or People of Color.
But unfortunately, for many organizations, that's the extent of their commitment to DEIB.
Organizations are getting stuck on the "D" in DEIB and forgetting that's only the beginning.
The ultimate goal of DEIB is equity, marked by an inclusive culture where everyone feels a sense of belonging.
Diversity Isn't The Goal & It's Not Enough
I appreciate that eyes have been opened to the need for diverse teams, especially leadership teams, but the problem with hiring People of Color simply to check a box is that it's a surface-level fix for a structural problem.
That diverse picture on the homepage of your website isn't going to help people bring their authentic selves to work.
Hiring a diverse group of people doesn't mean they'll perform well together, that you'll create a committed workforce, or that you'll bring out the best in your teams.
DEIB Pays For Itself, Again And Again
When people have a sense of belonging, they work harder. They are more committed to the company mission and to each other.
If loyalty, commitment, and excellence are a part of your company values, you should see those traits showing up in how your employees relate to their peers, clients, and stakeholders.
When the company mission and people are truly aligned, you have an organization "at its best."
It's not easy. There are no checkboxes here. Reach out to us to find out how we can help you reduce turnover and create a culture marked by a deep sense of belonging.