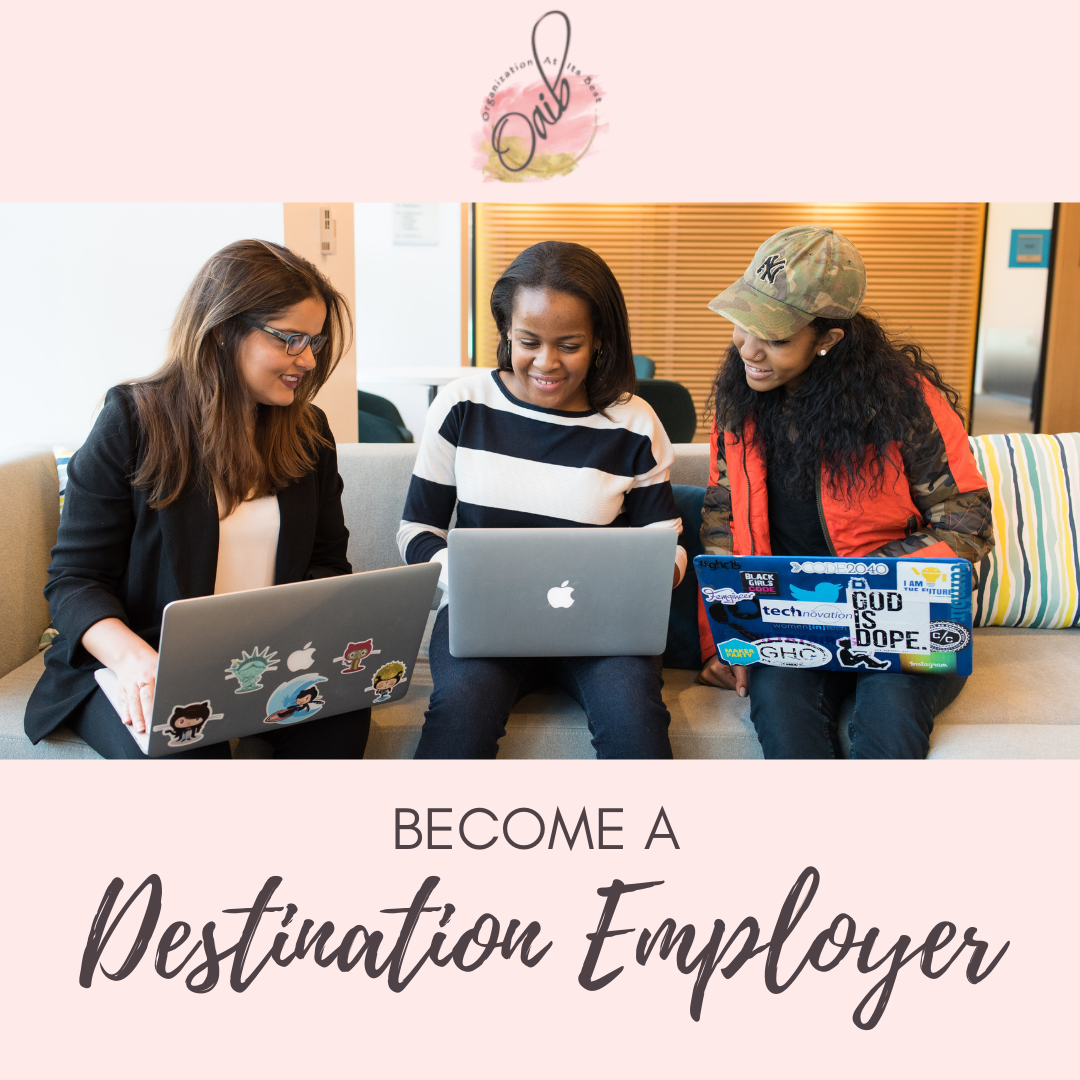 OCTOBER 14, 2022
Become A Destination Employer
In the middle of this Great Stand-Up, employees are looking for choice and voice.
All those years before COVID, employees have been held under a magnifying glass, trying to outperform their peers, bending over backward, and most times losing themselves in the process.
Then COVID hit, and after we all took a pause, employees started realizing their worth.
From what I see, that's the biggest driver of this mass exodus from the workplace.
Employers have been given a grace period – but if you don't act now, you'll miss a huge opportunity to become a "Destination Employer."
Set The Bar, Or It Will Be Set For You
Employers tell me that performance is a requirement for their employees.
My response is to match that energy with how you treat your people!
If you want people to go above and beyond, you need to do the same.
People of Color have not felt employers match this energy…but we expect them to.
We want to feel welcome, psychologically safe, equitably paid, and have clear paths for growth.
If you're reading this and saying "Tawana, we offer those opportunities to everyone!" I would ask you to take a look at your recent turnover and see if that's really true for all employees or just some.
The reset is taking place right now.
Your bar has been raised. It's known and visible.
Are you willing to set a different standard?
What Does A Destination Employer Look Like?
Five years ago if you asked people what makes a good workplace they'd probably say something like "competitive salary, good benefits, and work-life balance."
Today it's deeper than that.
A recent article by Insperity said if you really want to be a good place to work, you need to go beyond the basics of compensation, communication, and culture, and focus on "less common attributes" such as:
A sense of belonging
Community and purpose
Empathy for burnout
Tailored management
A learning culture, and
Demonstrating employee appreciation.
OAIB coaches leaders and consults with organizations to help them pay close attention to what their employees really want.
If you want to become a destination employer, we can help you deliver more of what you're employees are looking for, so they in turn can bring their best selves to work every day.